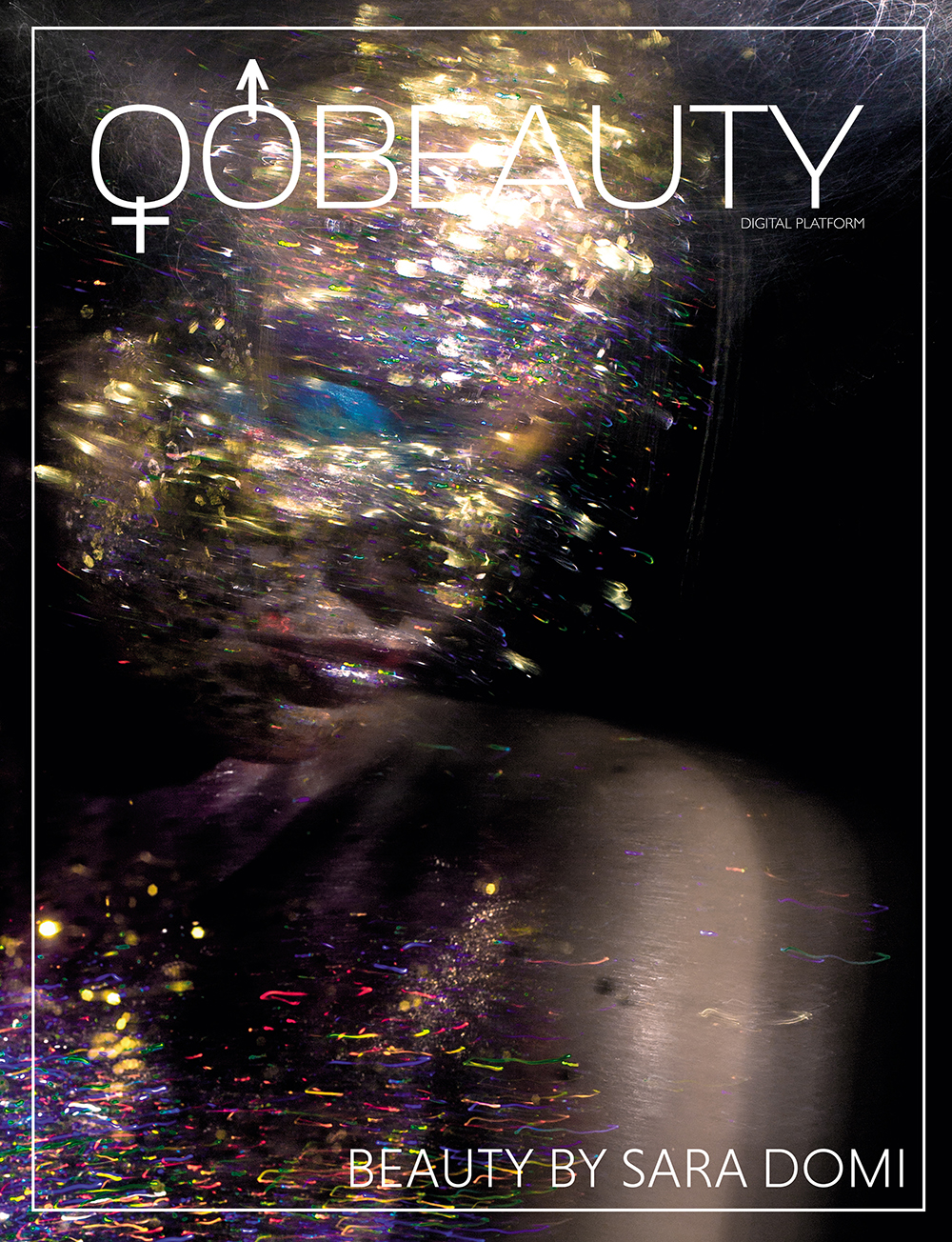 Glitter in MOTION is an adventure in light painting for Parisian digital publication, OOBEAUTY.  What started as a COLLABORATION MASTERED project, evolved into this thirteen page feature.  Thank you MASTERED for inspiring this collaboration.   I worked with my favorite crew for this story.  Much LOVE to Fashion Photographer BODE HELM and Producer Holly Kissinger of Kissinger Productions.  You guys get it right every time.  To read the entire digital issue, visit OOBEAUTY.
GLITTER

Over the summer, I was feeling a bit grossed out with all the perfectionistic intent I was seeing on Instagram.  I thought… "if I see one more perfect dripping gold lip… I'm going to lose it."

Anticipating the glitter trend imminently, I wanted to approach this story from a different angle.  My goal with this editorial was to leave each image unedited…. NO PHOTOSHOP.  This beauty story is exactly that… raw, untouched images.

I've always loved how glitter reads when blurred, so I focused on using makeup that would catch light.  Throughout the story you see multiple types of glitter from fine to ultra chunky.  Check the bottom of this post for the exact shades and tech tools I used to create these effects.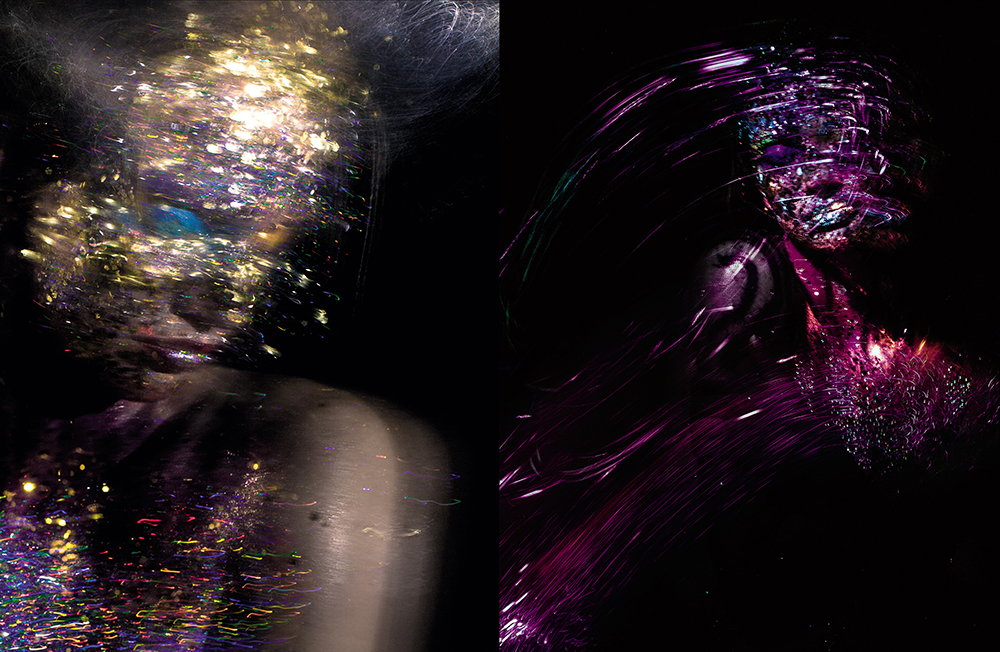 LIGHT PAINTING BRUSHES

Bode had mentioned wanting to shoot a story using a technique called light painting.  I knew nothing about it, but had seen glimpses of a blurred image trend on the horizon.  I went online and found a company called LIGHT PAINTING BRUSHES.  They have these really cool light painting tools that create different effects.

Long exposure captured the movement of the light and of our lovely model, BARBARA MROZ.  The most interesting thing about painting with light is how drastically the makeup changed based on the shade of light we used.  That may seem obvious, but since each exposure can take up to sixty seconds to capture, the different colors of light enabled us develop an entire story with only two makeup looks.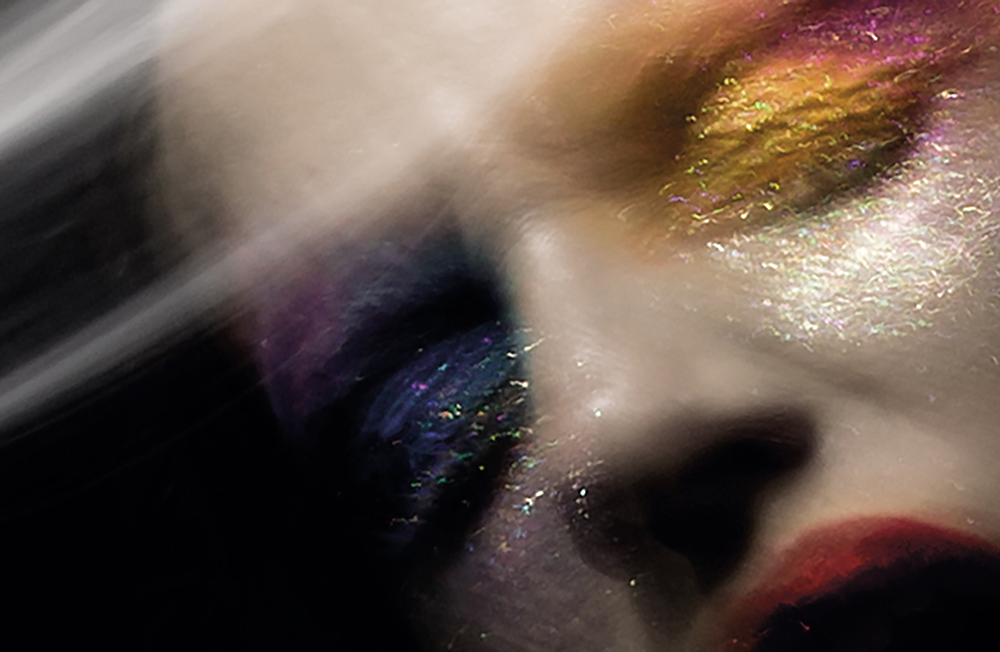 DIE CUT DISASTER

It wouldn't be my recent work without the use of my die cut machine creating a graphic effect somewhere in the story.  One of the two pieces I cut for this story worked perfectly… the other was a disaster.

To give you a point of reference, the successful effect is featured directly below.  It's a body shot with a graphic pattern placed around the nipple.

I'm in love with this shot, because you can't really tell what it is.  It is nudity, but not overtly sexual.  If you are feeling a bit lost and thinking… "what's a die cut machine, and how is that makeup?"  Visit Graphic MAKEUP Just Got Easier, for how I use vector files to create makeup appliances.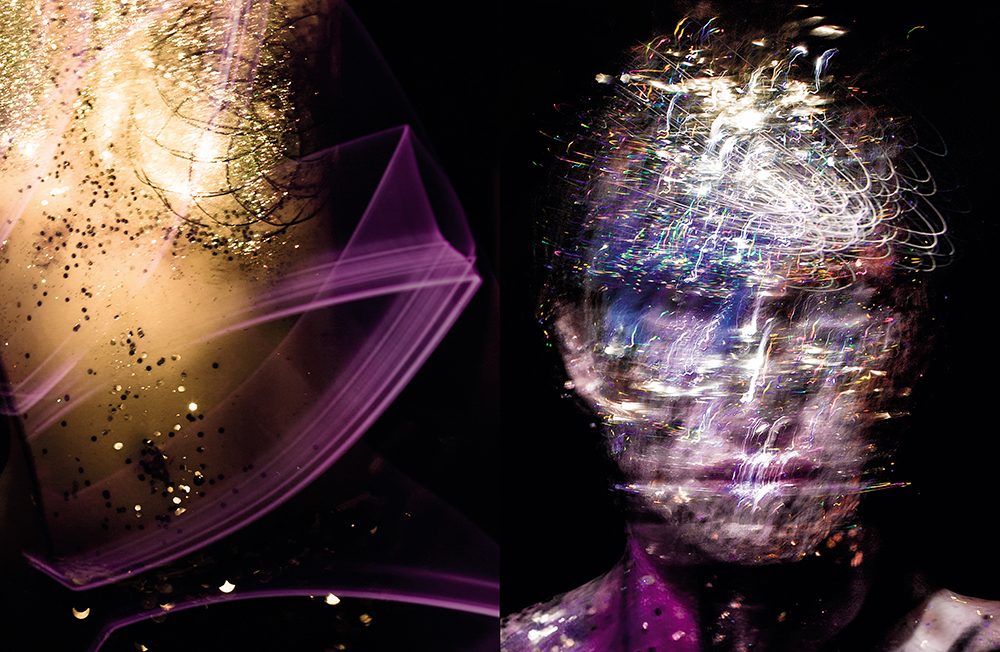 PATTERN PANIC

I could write about how every shoot runs smoothly, or I can be real with you.  Let's be real.  I learn more from my mistakes than if all moving pieces work seamlessly.  For the story opener I had planned to create a lined, psychedelic pattern out of black adhesive vinyl.

Short on time and traveling to LA for the shoot; I opted to use Bode's die cut machine to cut my makeup appliance once I arrived.  MISTAKE!!

I had only one piece of black vinyl and I neglected to leave a border on the design in Photoshop.  After uploading the file to the die cut software, it began to cut.  Horrified, I watched as it shredded the vinyl and got caught in the machine.

I tried to salvage the makeup appliance, which was now a big ball of black tape.  I unraveled the jumbled mess with the intent to hopefully use it in the story the following day.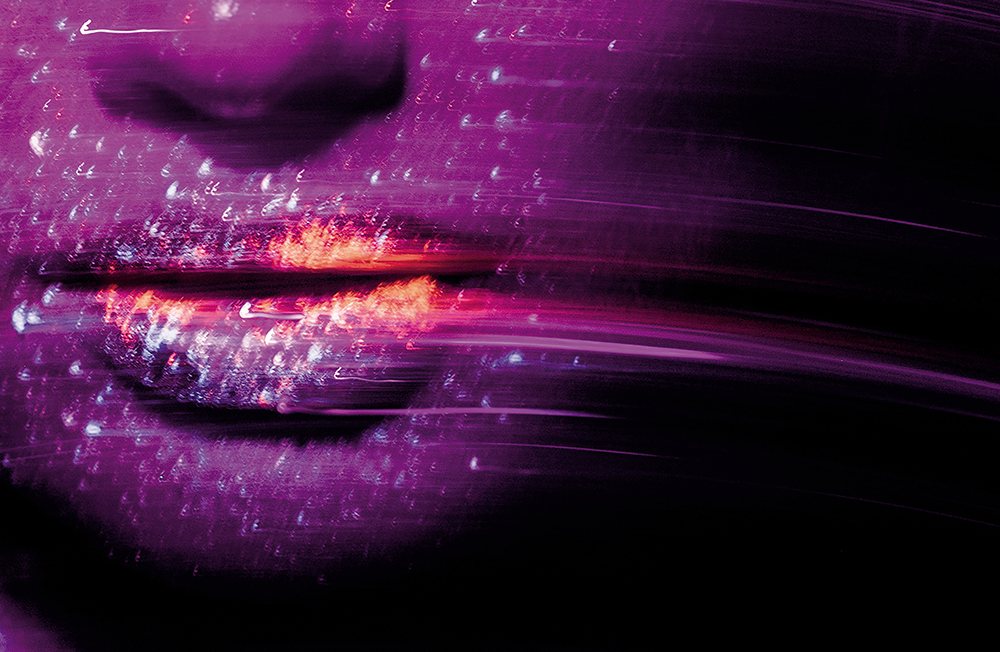 THE MORAL OF THE STORY

Ironically, disgust with perfectionism is what inspired the story, yet it destroyed me to not have my perfectly cut makeup appliance.  Funny how we hate in others the faults we see in ourselves.  Yes, I see the hypocrisy and luckily I realized then, that we are all susceptible to what we consume.

This story was now a personal test to make my imperfect mess, artfully beautiful.  Though not the pattern or effect I intended; when I see these images, I'm reminded that a calculated approach isn't the ONLY path to where I'm going.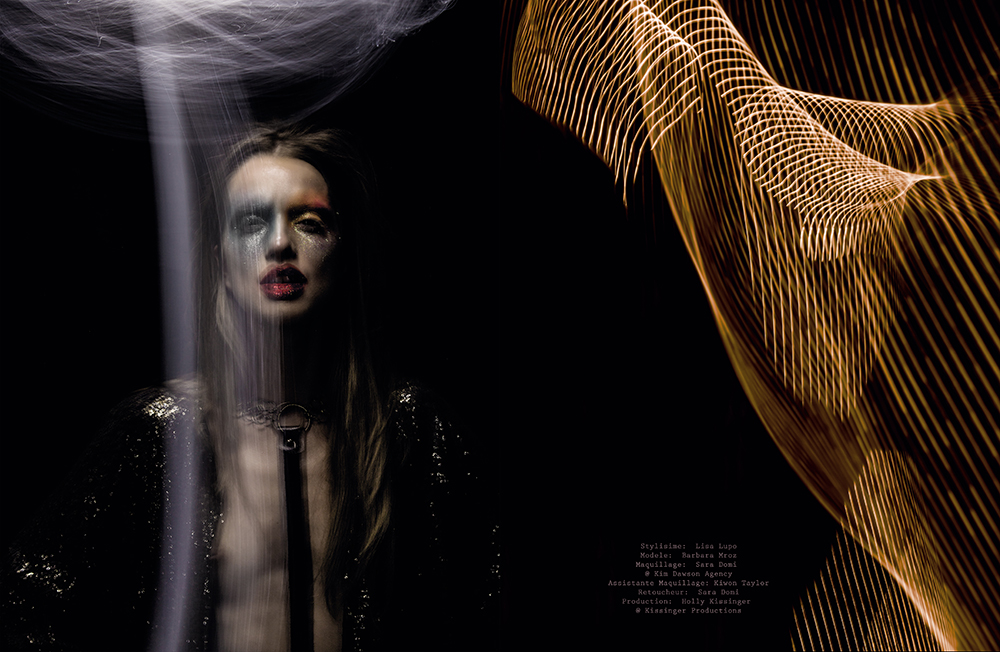 CREATIVE TEAM
A little behind the scenes glimpse of my team.  It's casual, but always a good time.  Love you guys.
GLITTERS
TECH TOOLS
I invite you to SUBSCRIBE to MAKEUP MEETS TECH if you haven't already, for posts that are all things tech.  As always… I truly appreciate the likes, pins, shares and tweets.  Join me on social for daily posts.  For more beauty editorials published by OOB MAGAZINE, check out OOB MAGAZINE – Kiersey Clemons.  I encourage comments and questions… we are all here to learn.  Share this now if you learned something.