Graphic MAKEUP Just Got Easier
I did a show a while back where I keyed the makeup team. The crazy perfectionist that I am, led me to this technique I'm about to show you. I wanted strong lines, but our team didn't have the time to perfect each look. I tried finding eyeliner stickers, but none were the shape I wanted. I found this really awesome die cut machine used for scrapbooking and created the graphic makeup effect on a face in photoshop. I then dragged it into the die cut machine's software, made a mirror image so I had the graphic effect for both eyes. I used an adhesive vinyl paper and printed/cut pages of identical liner effects for the entire team.
I used this same technique to create the following look for the Val Garland School of Makeup.  I recently completed the Mastered course and this is what Val Garland herself had to say about my look.
Our brief was set by i-D magazine and I chose to use birds to symbolize the freedom of youth.  I would be lying if I said, "I could have just freehanded the birds, but thought this might be more fun."  I am not a freehand artist by any stretch of the word.  I feel I am in the majority who wishes they could freehand amazing designs, but I like using technology to create beauty looks.  Here's how I get around free-handing perfect lines or shapes on the face.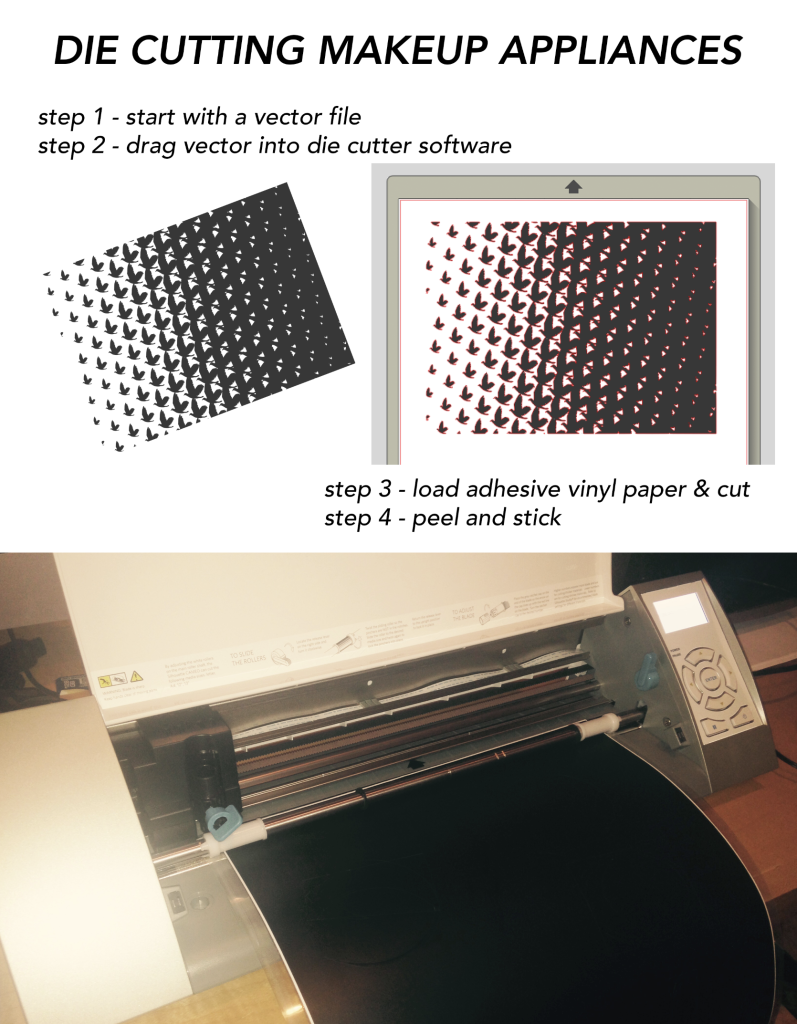 I find using Elizabeth Arden's 8HR Cream to adhere vinyl appliances are the perfect way to ensure stability of the pieces.  I love this product because it adds sheen and doesn't get messy like Spirit Gum or DUO.
Prepping my lovely model Taylor Greene with Wallflower Management.  Here's a close up of my die cut birds on Taylor.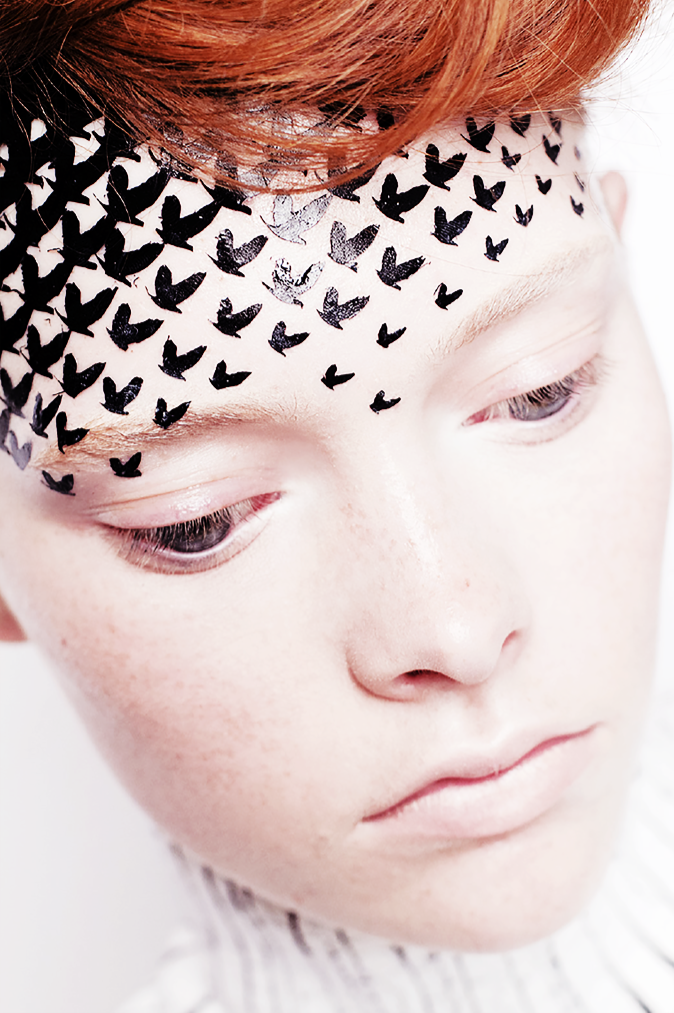 I was honored to be named by Mastered as "One to Watch" out of 1000 artists globally, in conclusion of the Val Garland School of Makeup.  I'm proud of this look and it was featured by Mastered as the look they feel best identifies my work as an artist.  This brief made me realize the type of artist that I am and what I am capable of.  I hold every project to this standard and hope to inspire… not only artists to think outside the box, but empower women to think about beauty in a different way.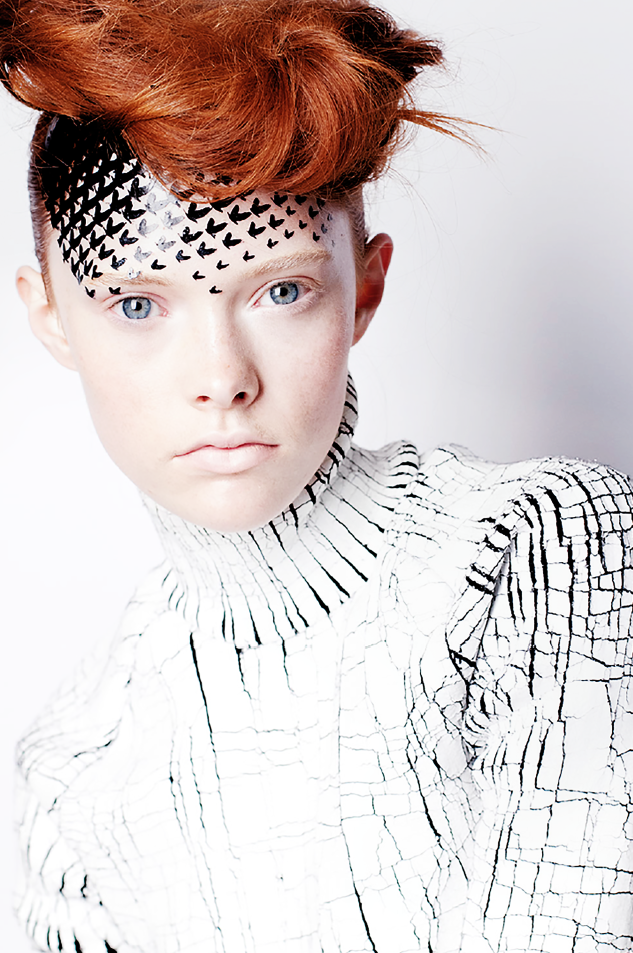 Makeup by Sara Domi
Photography by Courtney Laddimore
Model Taylor Greene / Wallflower Management
Clothing by BALENCIAGA
For more die cut makeup techniques… check out my post on 3D MAKEUP.