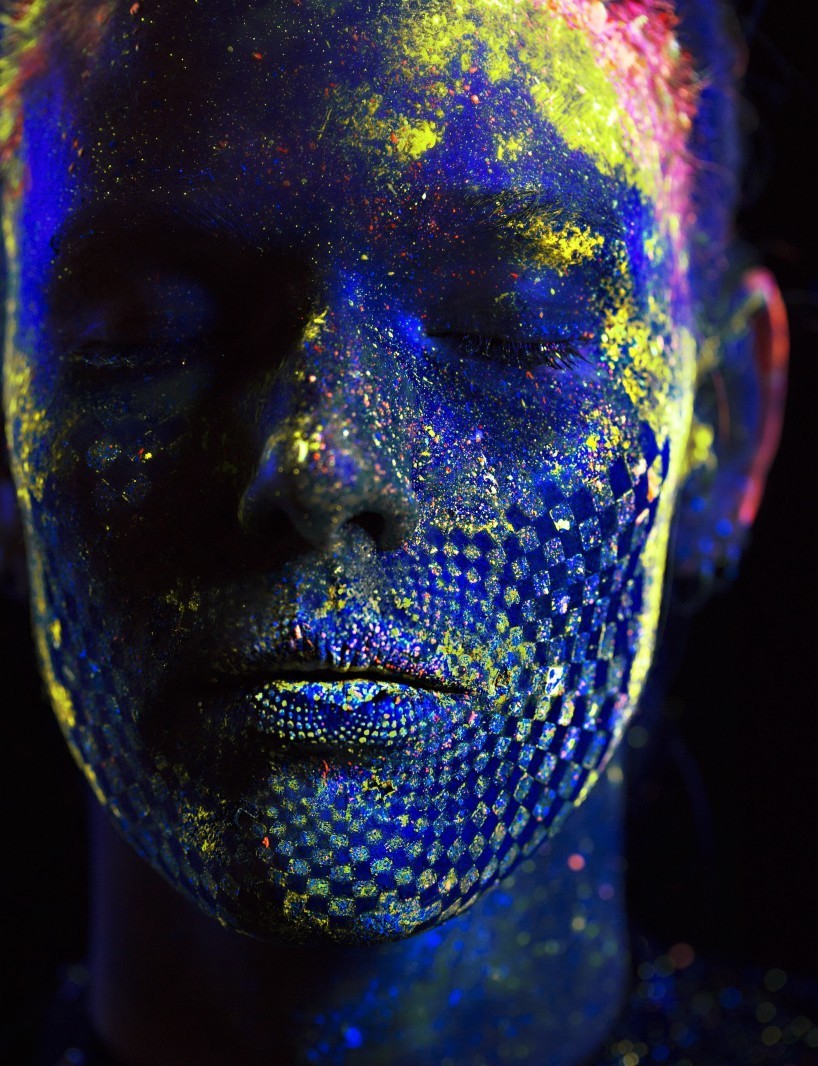 Hello all.  I wanted to take you guys behind the scenes of my Creature of Beauty shoot with photographer Jessica Pages and gorgeous model, Gabrielle Cristyne.  I organized this concept for a makeup competition held by MAKE UP FOR EVER and OOB MAGAZINE.  We were to use the theme "Creature of Beauty" to guide our concept.  Originally, I thought that the contest required three makeup looks capturing this theme.  I later learned that the global contest asked for three crops of the same makeup.  The good news is… I just found out yesterday that I made the top 20 finalists and have been invited to compete mid March in Paris at the Make Up For Ever headquarters.  I'm over the moon with excitement.
Many have asked me how I use my die cut machine to create adhesive vinyl pieces for the face.  In this video… it shows the process of me applying the adhesive vinyl piece, cutting it to fit Gabrielle's face and painting it.  What isn't shown is when the piece was pulled off.  I chose a final image that had the piece removed.  The makeup left behind I felt looked much more modern than the when the piece remained on the face.  Special thanks to Jessica Pages for putting this video together, I LOVE it.
These three images are the crops that I entered for the Creature of Beauty contest that garnered approval into the top 20 finalist list.  We were asked to submit one image of the face, neck and shoulders… one of the lips… and one of the eye.  Thanks JABE and DANY!!! See you in Paris.
I welcome any and all questions and comments here.  Please use this blog as a place to learn.  I am an open book.  I will teach any and all techniques that I know and try to troubleshoot any cosmetic crisis you have.  Don't hesitate to comment… we are all here to learn.  If you haven't subscribed to my blog yet… I would be honored to have you join me on MAKEUP MEETS TECH.  Want more?  Check out the full tutorial with all products listed for each look at Blacklight MAKEUP .